Ali Miller London x The Athenaeum Hotel
Over the last 5 years we have partnered with Mayfair's 5-star luxury hotel The Athenaeum. Their quintessential afternoon tea is fit for royalty and served on four of Ali Miller London's best-selling designs - Growing, Hampstead Heath, Alice and Home Sweet Home - all perfectly mixed and matched to create a playful, elegant and luxurious afternoon tea experience.
EXQUISITE AFTERNOON TEA
The Athenaeum's expertly crafted cakes and pastries have been prepared by pastry chef Nikhil Vyas, previously of Savoy London and Grosvenor House. Taking inspiration from the vertical garden living wall, Nikhil has prepared delicate flavours and visual delights that represent the garden which adorns the hotel. From Cherry Blossom in their Amarena Sour Cherry Cake to a Raspberry Mascarpone cake that showcases a flowerpot on top of a walled garden.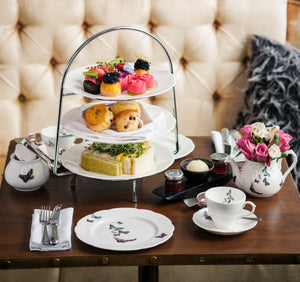 OUR HOTEL HIGHLIGHTS
There are so many things to love about The Athenaeum Hotel, from the luxurious rooms and tranquil but central location to their decadent dining and decor. But our absolute favourite thing is the impressive vertical Living Wall - the iconic garden begins at street level and reaches all the way to the 10th floor. It perfectly nods to the verdant splendour of Green Park which is just across the road.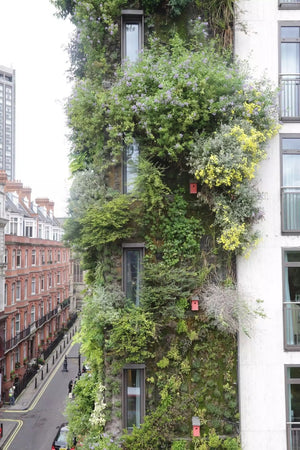 "The feeling in the hotel makes it hard to believe you're in the centre of London, so we chose my most nature-inspired designs. The 'Hampstead Heath' design is inspired by my childhood growing up near one of London's incredible green spaces. 'Growing' is a collection depicting frogs and butterflies, with an English garden feeling. 'Alice in Wonderland' and 'Home Sweet Home' both have a sense of classical Britishness. Together, I think they reflect the best of The Athenaeum."
Ali Miller