SHOP THE LOOK
All the Ali Miller London collections have been designed to work in harmony. Each intricate design tells a beautiful story and when they're put together they can create a truly whimsical wonderland. We encourage you to mix and match to curate your perfect table. You can shop the look by clicking on the pieces within the image.
Tea for One Tranquility
There's something so special about taking a moment for yourself, enjoying the calmness of your own company and the ritual of fine tea making. We love this beautiful image taken in the garden with Growing, Alice and Hampstead Heath collections perfectly telling the story of nature coming alive in the summer.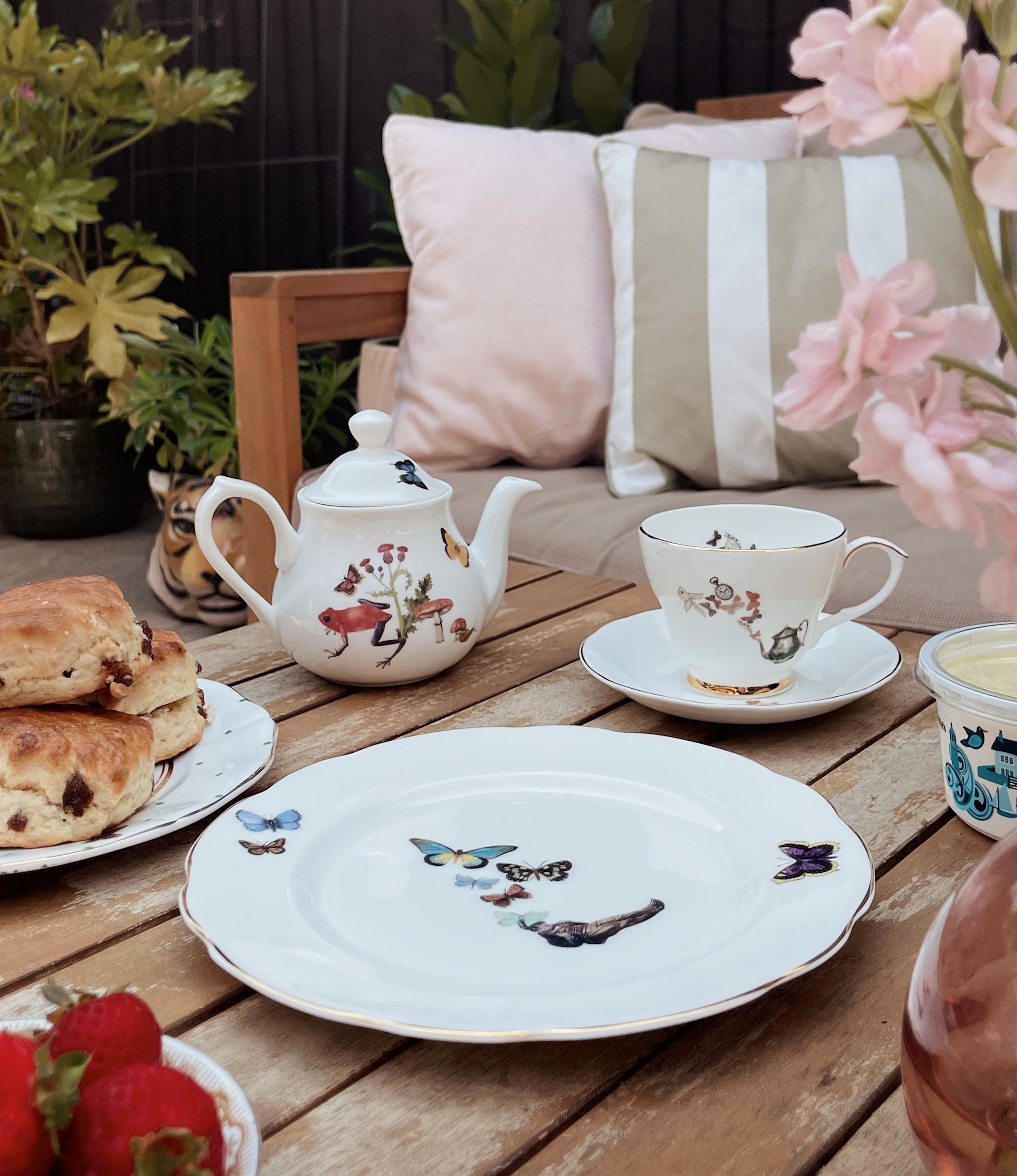 We'd love to see how you're enjoying your Ali Miller London tea sets. Please tag us on Instagram or send us a photo to info@alimiller.co.uk.